ADF
MEMBERS
Amplifying the voice of persons with disabilities, their families and organizations in Africa at national, regional and international levels, and to strengthen the capacity of organizations of persons with disabilities in Africa to promote the rights and inclusion of persons with disabilities and their families
African Disability Forum is the continental membership body comprising Organizations of Persons with Disabilities (OPDs) in Africa. ADF currently has members from 44 African countries (National Federations of Organization of Persons with Disabilities), 9 continental OPDs and 4 sub-regional OPDs.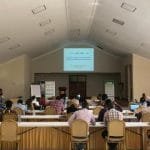 ADF membership comprise the following
The first meeting of the 9-member Executive Council of the African Disability Forum (ADF), the membership organization of Disabled Persons' Organizations (DPOs) in Africa, took place 14-15 March 2016 in Addis Ababa. During the meeting the Council approved for ADF membership 8 Continental DPOs, 4 Sub Regional DPO Federations and 34 National DPO Federations.
Sub-Regional DPO Federations
National DPO Federations/Networks
Algeria – Fédération Nationale Algérienne des Personnes Handicapées (FNAPH)
Angola – Associacâo Nacional de Deficientes Angolanos (ANDA)
Benin – Fédération des Associations des Personnes Handicapées du Bénin (FAPHB)
Botswana – Botswana Federation of the Disabled (BOFOD)
Burkina Faso – Fédération Burkinabé des Associations des Personnes Handicapées (FEBAH)
Burundi – Union des Personnes Handicapées du Burundi
Cameroon – Plateforme Inclusive Society for Persons with Disabilities
Chad – Union Nationale des Associations des Personnes Handicapées du Tchad
Congo Brazzaville – Union Nationale des Associations des Personnes Handicapées du Congo (UNHACO)
Equatorial Guinea – ASSONAMI
Ethiopia – Federation of Ethiopian National Associations of Persons with Disabilities (FENAPD)
Gabon – Fédération Nationale des Associations des Personnes Handicapées du Gabon (FNAPHG)
Gambia – Gambia Federation of the Disabled (GFD)
Ghana – Ghana Federation of the Disabled (GFD)
Guinea – Fédération Guinéen des Associations de/pour les personnes handicapées (FEGUIPAH)
Ivory Coast – Confédération des Organisations des Personnes Handicapées de Cote d'Ivoire (COPHCI)
Kenya – United Disabled Persons of Kenya (UDPK)
Lesotho – Lesotho National Federation of Organizations of the Disabled (LNFOD)
Malawi – Federation of Disability Organizations of Malawi (FEDOMA)
Mali – Fédération Malienne des Associations de Personnes Handicapées (FEMAPH)
Mauritania – Fédération Mauritanienne des Associations Nationales de Personnes Handicapées (FEMANPH)
Mauritius – Mauritius Federation of Disabled Persons Organizations
Mozambique – Mozambique Federation of the Disabled (FAMOD)
Namibia – National Federation of People with Disabilities in Namibia
Niger – Fédération Nigérienne des Personnes Handicapées (FNPH)
Nigeria – Joint National Association of Persons with Disability (JONAPWD)
Rwanda – National Union of Disability Organizations of Rwanda (NUDOR)
Sao Tome – Associação dos Deficientes de SaoTomé e Príncipe (ADSTP)
Senegal – Fédération Sénégalaise des Associations de Personnes Handicapées (FSAPH)
Somalia – Somalia/Somaliland Disability Network (SOSODIN)
Tanzania – Tanzania Federation of Disabled Peoples Organizations (SHIVYAWATA)
Togo – Fédération Togolaise des Personnes Handicapées (FETAPH)
Uganda – National Union of Disabled Persons of Uganda (NUDIPU)
Zambia – Zambia Federation of the Disabled (ZAFOD)